For the full press version of our EPK, please click here
---
Song Samples
All songs written by The Blue Danes.
Recorded, mixed and mastered at Catamount Recording Studio.
Produced: Tom Tatman
Engineered: Tom Tatman and Travis Huisman
Mixed: Tom Tatman
Mastered: Travis Huisman
---
Band Bio
Formed during the breakup of the band Toast, ex-bassist Shaun Courbat and ex-guitarist Frank Hansen partnered with veteran drummer Skip Lowe to form the Iowa Based band The Blue Danes. The Blue Danes will release their debut album Invisible and Untouchable in 2016. The Danes combine element of Brit Pop, Americana, Indie-Rock, Alt-Country and Symphony to create complex soundscapes of memorable melody and groove. Produced by Grammy Nominated Producer and Engineer Tom Tatman (Stone Sour), The Blue Danes sound has been compared to the Moody Blues, Pink Floyd, Bruce Springsteen and the Velvet Underground. Hansens haunting high baritone voice is surrounded by a lush mix of pop melodies, head bob grooves and driving rhythms. Lyrically, Hansen uses what he calls "Midwestern Weltschmerz" and "Unconscious Babbling" to craft messages of longing, fantasy and existential angst. Read More
---
Members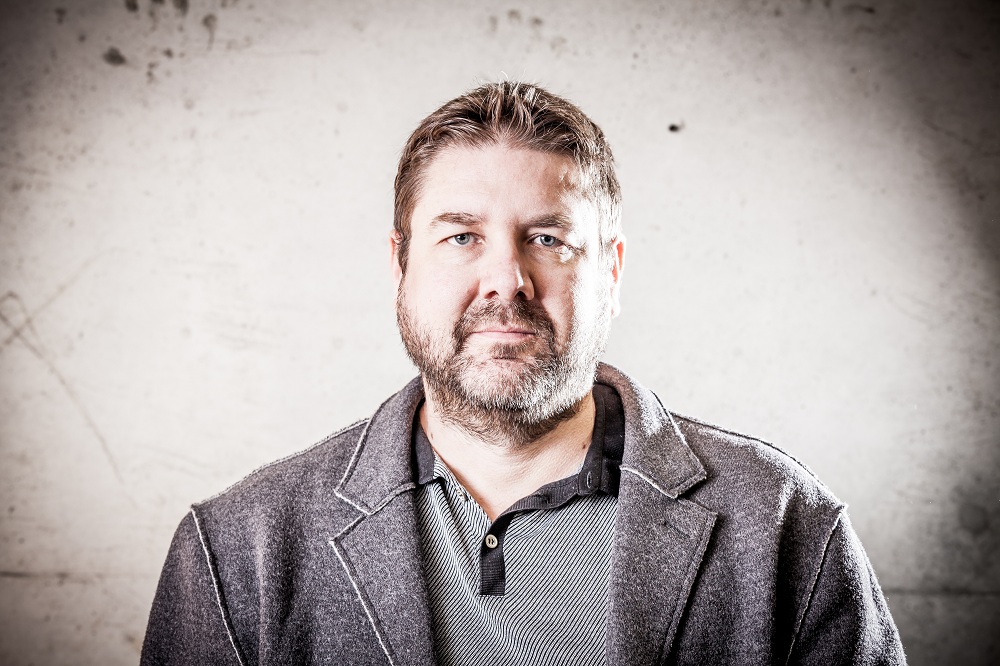 Frank Hansen
Composer, Guitar, Keyboards, Synths, Vocals
Frank was born to a musical family in Waverly, Iowa. His grandfather was a travelling Jazz singer, drummer and piano player. His mother sang for the church choir and his aunt was a professional singer. His major musical influences include Beethoven, Rachmaninoff, Grieg, Oscar Peterson, Frank Sinatra, The Beatles, The Beach Boys, The Doors, The Who, Neil Young, Pink Floyd, Stone Temple Pilots and Radiohead. As a lifelong student of music and audiophile he states that at some point he has been influenced by everything he's ever heard.

Frank has always considered himself to be a composer first who can play many instruments at a professional level, and has written songs since his early youth. Frank is a former guitar player and composer for the rock band Toast and had two album releases with Fake it Happy in 2012 and Wall of Burbee in 2014. Read More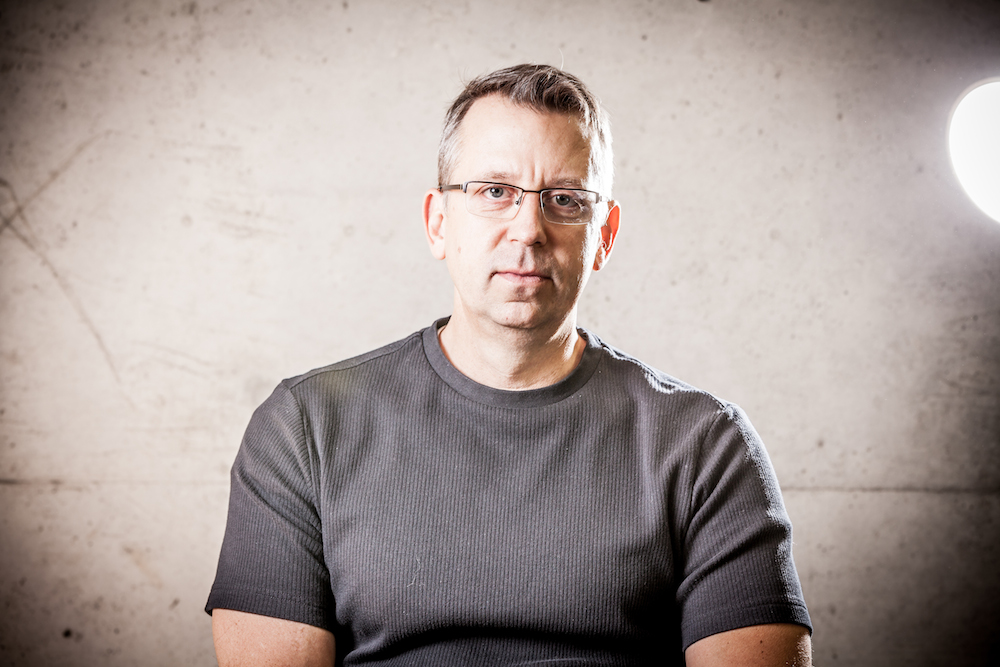 Skip Lowe
Drummer/Percussionist
Skip has been playing drums since he was 12-years old and has performed with several musicians and bands for the past 33 years. Skip has been a Studio Musician for 20-years, appearing on 23-LP Recordings. He received 2 Grammy Mentions for his work with the Billy Lee Janey Band in 2003 and 2004. In 2005 the single "Rosalie" by Just Williams rose to the #4 single in the Friday Morning Quarterback (FMQ) top 40. As a Member of No Pain, the group's release "Sugar Bitch" was named top Iowa Album 1993. In 2014 Skip won the Iowa Guitar Center Store Drum off and was a Regional Finalist in Minneapolis in 2014. Skip has been a member the bands Destiny, Scary Toast, The Vive, 4-Million- 4-Million (1986), Piccadilly Bus (1987), Merry Pranksters - Break-up, (1987), Into Your Clay (1989), Bernie Lowe & His Orchestra, Big Citizen, Steam Boars, Bo Ramsey and The Sliders, Dizzy, No Pain- Sugar Bitch (1993), Critical Gopher- Machine (1994), Downstairs Attic - Star Chamber (2003), Damon Dotson - Atmosphere (2005), Billy Lee Janey Band- Crazy 8 (2003), Compact 3 (2004), Soul Driver (2006), What's Your Trick (2009), Just William- Blue Goodbye (2003) and The Blue Danes.

Skip's musical influences include Buddy Rich, Neil Peart, John Bonham, Andy Summers, John Coltrane, Chick Korea and Frank Zappa Read More
Shaun Courbat
Bass, Backing Vocals
Shaun Courbat emerged on the scene nine minutes before Valentine's Day in Waterloo, Iowa. A natural, inborn curiosity led to a childhood full of seeking and exploring which has continued to this day.

His first musical influence was his Grandma Devee and her brother Warren's recordings of folk songs. The influence wasn't so much musical, but more that DeVee & her siblings would get together to play and record music. His dad's 8-tracks of The Beach Boys and the Doobie Brothers completed the soundtrack of his youth. Every Breath You Take was the first record he ever owned, a vinyl 45 purchased when he was 10 with his allowance for taking out and burning the garbage. Oliver Stone's movie, The Doors changed everything for Shaun and led to a lifelong love of music. A Self-taught bassist, his style is a blend of the songs that he likes and hack-type experimentation.

Shaun is a former bassist for the rock band Toast and had two album releases with Fake it Happy in 2012 and Wall of Burbee in 2014.

Shaun's musical influences are Pink Floyd, The Beatles, The Grateful Dead and Stone Temple Pilots. Read More
---
Band Images
---
Album Covers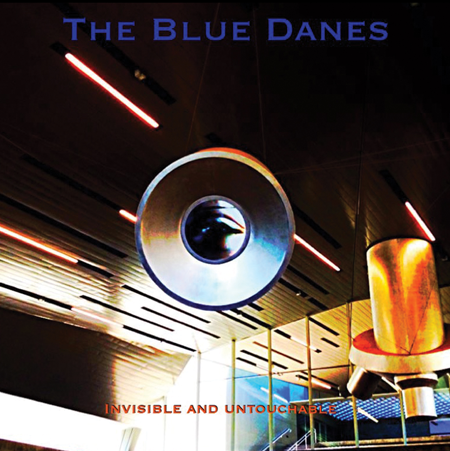 ---
Quotes
"I'm having a great time working on the Blue Danes album. This music is really unique, yet very accessible. Epic songs with very strong hooks!"
-Tom Tatman, producer and mixing engineer at Catamount Recording, Inc.
---
Logos
---
Links